Move from a state of loneliness and isolation to a place of safety and connection.
People think we should intuitively know how to navigate relationships. And yet, the complexities of learning to live with and love others are among the most challenging tasks we face. When difficulties arise, we can be quick to give up, blame ourselves or others, or feel hopeless about the possibility of change.
We may feel trapped and filled with resentment in relationships, and the effects of isolation and loneliness can take a toll on our personal mental health. This risk may be especially sharp for people whose relationships or relationship structures are not seen as valid or valuable by the communities around them.
We work with people experiencing a variety of relationship challenges such as:
Communication
Parent-child conflicts
Intimacy and sexual satisfaction
Mixed orientation relationships
Infidelity
Parenting style differences
Blending families
Long distance relationships
Gender transition
Negotiating new relationship structures
Spiritual compatibility concerns
Cohabitation stress
Postpartum adjustment
Financial differences
Resolving relationship issues often centers around getting to know your personal truths.
We can help you understand who you are and how you've come to interact with others. Sometimes this means healing past traumas or re-evaluating the stories you've learned throughout your life. In the course of therapy, you can learn how to identify and change automatic patterns that are actually serving as barriers in your relationships. You can learn what you really want from others, and refine how you communicate your needs. Once you connect with yourself and heal in this profound way, you can start to develop healthier relationships with those around you. We can help you create communities where you feel safe, seen, and connected.
Rich and rewarding relationships are a fundamental component of happiness.
At Kindred Psychology, we believe that individual therapy can be a powerful way for people to improve their relationships; it is not always necessary for a partner, significant other, or family member to be in attendance.
We work with couples and families of all configurations, including LGBTQ+, heterosexual, monogamous, nuclear, blended, chosen, and polyamorous relationship structures. We also offer a variety of group therapy services, as we have found groups to be an extremely beneficial modality for those seeking to improve their relationship skills and feelings of connectedness with others.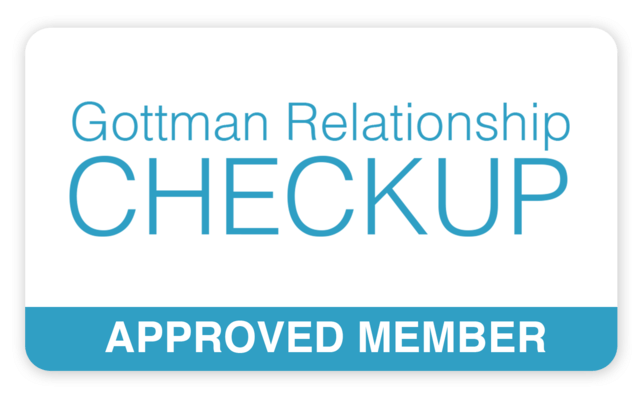 At Kindred Psychology, we have been approved by the Gottman Institute to administer the Gottman Relationship Checkup, an assessment that evaluates a couple's strengths and challenges, provides detailed clinical feedback, and suggests a treatment plan with specific recommendations for intervention. Fully HIPAA compliant, the questionnaire consists of 480 questions about important areas such as friendship, intimacy, emotions, conflict, values, and trust, as well as parenting, housework, finances, individual areas of concern. Developed from over 40 years of research, this relationship assessment relies on intensive, detailed, and evidence-based information to help clinicians and couples understand why relationships succeed or fail.
Clinicians at Kindred Psychology are trained to give you the insights and tools you need to create satisfying relationships with others, no matter the circumstances of your relationship(s). Camie Nitzel PhD, Nicole Lozano PhD, Kate Nowlan PhD, and Jake Lozier MA are our clinicians who provide couples therapy and relationship counseling services. Please connect with us here to schedule an appointment.